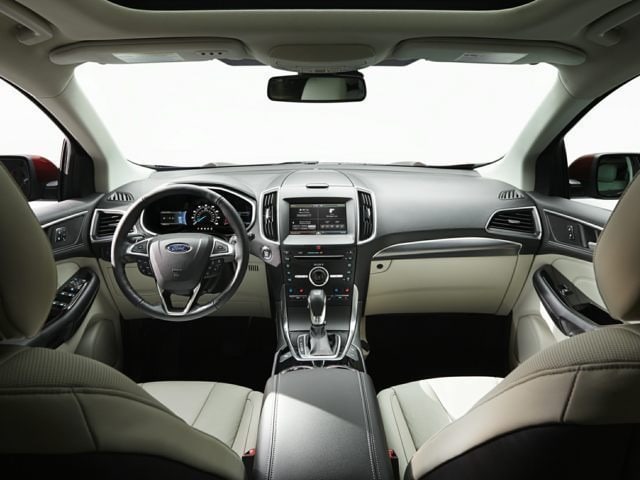 A Ford car, truck, or SUV is one of the best vehicles you can spend your money on. The price is right--with many new options starting under $40,000 for big trucks and SUVs or under $30,000 for smaller vehicles--and all of them are built to last.
Get a real value. Buy a Ford.


New Ford Cars
Ford cars are built for the modern driver, packed with convenience and connectivity features like smartphone integration and heated seats, and starting at affordable prices. From the tiny Ford Fiesta to the Focus and Fusion, and from the 2019 Ford Taurus to the Ford Mustang, there really is something for everyone.
Shop all new Ford cars for sale to see new tech and features.

New Ford Trucks
Four-wheel-drive Ford trucks like the 2019 F-150 and the 2019 Ford Super Duty are perfect for the Michigan winter. Get power and prowess all wrapped up in a truly good-looking package, with smart new safety and convenience features. See why the F-Series is the best-selling truck line in America.
Compare new Ford trucks for sale and see how affordable it is to buy at Huntington Ford.

New Ford SUVs
Ford's new line of crossovers and SUVs--including the EcoSport, Edge, Escape, Explorer, and more--are at the top of the food chain when it comes to power and performance. Ford is one of the few non-luxury brands to offer turbocharged performance and all-wheel drive on every one of its models, delivering hefty power without compromising fuel economy.
Explore new Ford SUVs for sale now.

Our New Inventory: More than 500 in Stock
With more than 500 new models in stock, we're confident that you can find what you're looking for in our new inventory in the Rochester Hills area. Browse, research, and compare all new Ford vehicles for sale to find the right fit for you.